Good Mother Mug $11.95
Disclosure: This is not a sponsored post
For Mother's Day this year we've pulled together gifts that your mom will adore. ♥ Considering all our moms do for us, helping them indulge + feel amazing a little is the least we can do, right? Your mom will be using this gifts wayyy after Mother's Day, we can promise you that.
Celebrate your Mom with one of these amazing, creative gifts she'll adore + cherish.
.
For the Reader/Writer/Blogging Mama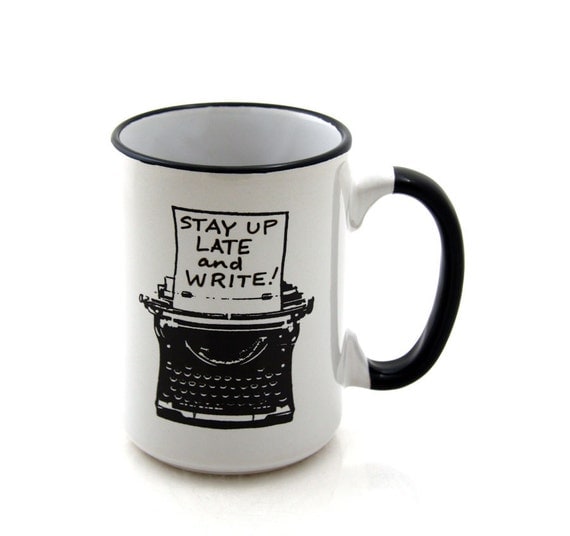 Sleep is for the weak my friends...behind every great writer is a substantial amount of caffeine. If your mom is a writer than you know she LOVES her coffee and late nights. Show her your love by getting this amazing handmade mug.
$16 via Etsy: Writers Mug
Virginia Woolf Cushion Cover
If some of your mom's happiest hours have been spent rummaging through the dusty back shelves of your local library, then why not show her love for our much-threatened common resource with this beautiful cushion, printed in white on Penguin 'Room Of One's Own' purple. Perfect
Cushion Cover via TheLiteraryGiftCompany.com
Wood Clothespin Light
If your mom loves to read, she would definitely appreciate this Wood Clothespin Light. I don't know how many times I squint my eyes in low light. I love to relax and read after the kids go to bed.
$12 at GiveSimple.com
This board holds things with amazing electrostatic force. There's absolutely NO staples, tapes, or tacks! YES!
Get it at OfficeMax
Techy Mama>
This pen will store everything you draw or write with it electronically, up to 8GB worth. Buy it here for $249.95.
Sengled Boost- Wifi Repeater + Booster
an LED light bulb with a built-in Wi-Fi signal repeater. The affordable light bulb allows users to access their home Wi-Fi from anywhere, even those stubborn basements or outside patios. $50 at Sengled
Flexible Laptop Stand/Arm
The trick to writing is getting started. It's easier to write if the work is right THERE where you can see it. It's more comfortable for the always writing and multi-tasking mama.
Baking Mama>
Made With Love By Laser Cut Custom Embossing Wooden Rolling Pin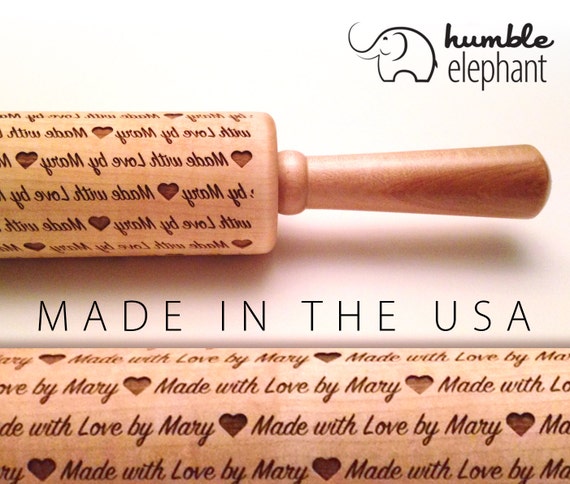 If your mom loves to bake, it'd be spot on to get her this custom rolling pin. I know I'd love it.
Perfect for making cookies, pies or baked goods to show how much she cares.
These Mason Jar measuring spoons are super-cute! I absolutely ADORE♥ them! I'd love to have them hanging in my kitchen.
Worldmarket.com
.
Relaxation Time…
While a mother's schedule is always extremely busy and hardly leaves time for her beauty regimen to be put into effect, The NEW Patchology FlashMasques and FlashPatches are the perfect 5-minute solutions  to help her look her best!
Created with unique formulations and luxurious materials, these two new products address the needs of the under eyes and entire face in a flash and are the perfect gifts for Mother's Day:
Patchology FlashPatches
Patchology's hydrogel FlashPatches deliver deep hydration and eye revitalization in a way that topical creams or serums cannot in just five minutes!  Highly advanced cooling and refreshing translucent FlashPatches relieve puffiness, eye fatigue, and to deeply hydrate eyes revealing a smoother, brighter, youthful appearance for a perfect pre-makeup finish!
They are packaged in a jar that contains 30 pairs of patches, making them incredibly affordable, convenient and environmentally friendly.
Pricing/Availability:  $50.00 for 30 pairs of FlashPatches.  $1.67 per eye treatment / Neiman Marcus, Neiman Marcus.com, Bergdorf Goodman, Patchology.com
Patchology FlashMasques
Patchology's FlashMasques are made of a luxe fabric that stays put as you move and has a 'barely there' look once applied. While most sheet masks take 15-20 minutes, the Patchology FlashMasques drench skin with deep hydration in as little as 5 minutes.
exfoliate, hydrate and illuminate.
Price/Availability: $50 for a package of 8 FlashMasques.  $6.25 per masque treatment/ Neiman Marcus, NeimanMarcus.com, Bergdorf Goodman, Patchology.com in Mid-April
Fashion Mama♥
Say Happy Mothers day  with a pritinyc rose bouquet of polishes. The kit comes in a reusable  zippered mesh pouch. For a special price of $45 for the kit.
we hope you and your mum have the most amazing day!
Sasi Dangle Earrings
Made in Kenya and based in Brooklyn, Soko makes accessories that are much more than just jewelry—they're the by-products of a by-women-for-women powerhouse bolstering the livelihood of members of artisan communities. Upcycled cow horn daggers fall from handmade brass hooks in the Sasi Dangle Earrings, perfect for everyday wear.
by Soko
$32
Perfect Fragrance Finder
Don't we just love to say- Thanks for being an amazing mom. In tons of different ways?Perfume might be a little out of mom's wants- but if you choose one that's a little personal to her- She WILL love it. Take the Best Perfume for Mom quiz at totalbeauty.com
Based on the scent feedback you enter about your mom, you'll get results that'll let you know which women's perfume category she falls in to: Citrus/Clean, Oriental/Gourmand, Floral, or Fruity.
Fitness Mom>>
Amazing Racerbacks
THIS shirt, OMG. It is top on my want list right now. If your mom has been trying to get in shape- give her an awesome shirt to get her moving and motivated in style.
How cool. Get it here $29
Nutri Ninja Auto-IQ
Fitness geek? First-timer? It doesn't matter WHAT your mom is—she HAS to have this. The Auto-IQ is unlike any other blender on the market. It takes EVERYTHING that you put in (strawberries, melon, grapes…) and extracts all the vitamins and minerals for you to deliciously devour.
get Auto-IQ
Joseph Joseph Rinse and Chop Plus Cutting Board
Making pre or post workout drinks and shakes is 10x easier with the Rinse and Chop board. She can Chop, Rinse, and pour her fruits/veggies into her blender.
1Voice Bluetooth Headband + Beanie
Now your mom doesn't have to worry about snagging those cords on anything. Bluetooth wireless headband and beanie are simply amazing. Get it here
Hope you enjoyed what I put together…